Ganoderma-capsule
Ganoderma- capsule (Reishi capsule / Lingzhi-capsule) is gemaakt van USDA-gecertificeerd organisch Ganoderma Lucidum sporenpoeder. De Ganoderma die voor dit product wordt gebruikt, is 100% biologisch en komt van onze zelfgebouwde Ganoderma-boerderij, die 4 organische certificaten heeft verkregen uit China, Japan, de VS en de EU. Tijdens het kweekproces werd helemaal geen pesticide, herbicide of kunstmest gebruikt. De capsuleschil die we hebben gebruikt, wordt Vcap-capsule met plantaardige capsule genoemd, die is gemaakt van 100% plantaardige vezels en stabieler en veiliger is in vergelijking met gewone gelatinecapsules. GanoHerb garandeert dat al onze producten geen additief, hormoon of chemisch gesynthetiseerde materie bevatten.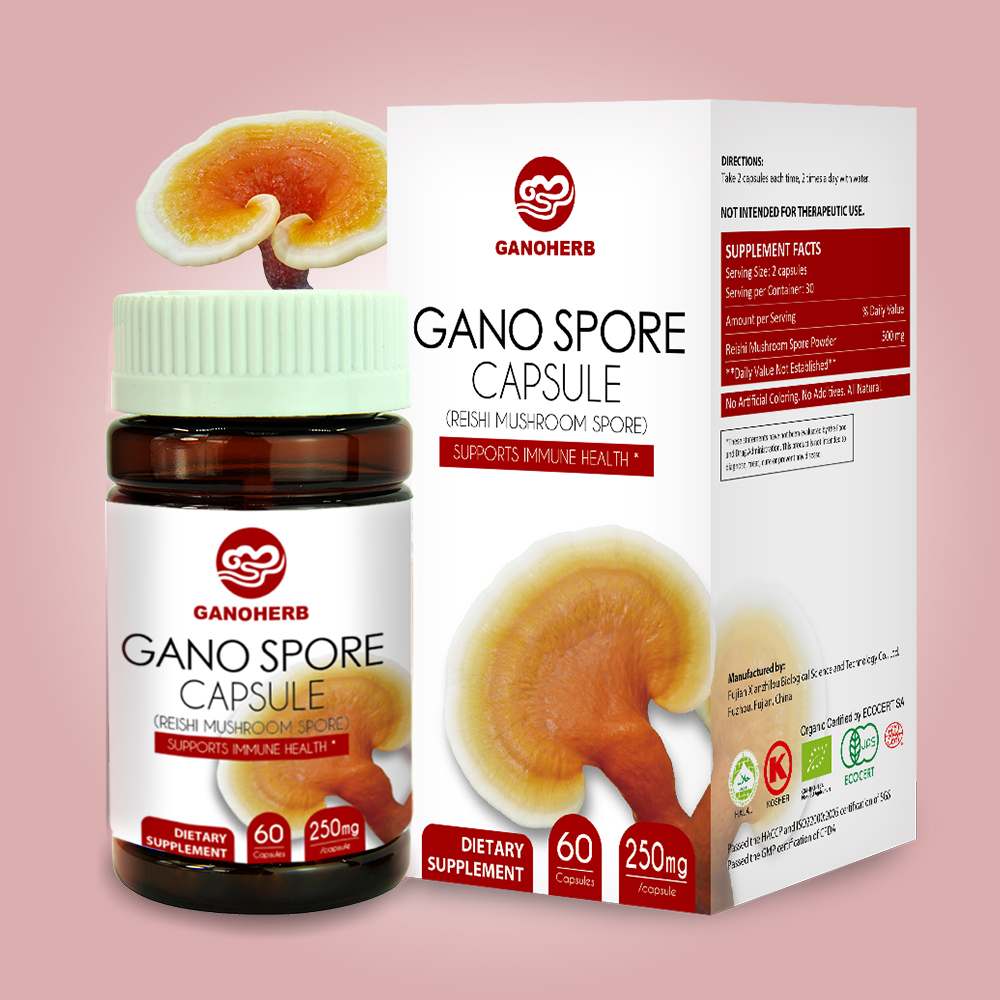 De Ganoderma spore poeder in de capsule is rijk aan Ganoderma lucidum polysacchariden en triterpenen die helpen de algehele immuniteit, het voorkomen van ziekten en infecties. Om ervoor te zorgen dat de voedingsstoffen binnenin gemakkelijk door het menselijk lichaam kunnen worden opgenomen en tegelijkertijd oxidatie voorkomen, gebruiken we een gepatenteerde technologie, genaamd fysische shell-breaking technologie op lage temperatuur om de celwand van het sporenpoeder te breken. De wandbreuksnelheid kan oplopen tot 99,5%.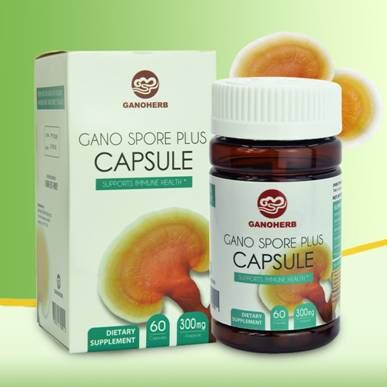 Reishi ca psule zijn gemakkelijk mee te nemen en te gebruiken. Gewoon consumeren met warm water. De aanbevolen dosering is 2 keer per dag en elke keer 3-4 capsules. Het is geschikt voor alle mensen, vooral mensen met een lage immuniteit en onder hoge druk.
Ganoderma lucidum spore o il softgel (Reishi mushroom spore oil softgel ) maakt gebruik van organisch shell-broken Ganoderma sporepoeder als ingrediënten, gecombineerd met onze gepatenteerde superkritische CO 2 -extractietechnologie, waardoor het het ultieme Ganoderma voedingssupplementproduct op de markt is met de hoogste zuiverheid.