Reishi Milk Tea
Pristine Origin - The Milk tea -bladeren die in dit product worden gebruikt, zijn afkomstig uit Fujian, China, een van de grootste theeteeltoorsprongen ter wereld. Het heeft meer dan 1000 jaar theeplantingsgeschiedenis vanwege zijn ideale hoogte, vocht, grond en temperatuur voor de aanplant van hoogwaardige en vervuilingsvrije theeboom.
Toegevoegd met Reishi Mushroom - Dit product is toegevoegd met het extract van biologische Reishi Mushroom , een traditioneel Chinees medicijn dat ook bekend staat als [het magische kruid.] Het bevat de heilzame essentie van zowel groene thee als Reishi Mushroom, die meer voedingswaarde toevoegt product vergeleken met de rest op de markt.
100% USDA gecertificeerd biologisch - Zowel de Reishi Mushroom als de instant melkthee waren 100% biologisch geplant. We zorgen ervoor dat één enkele stap in de plantage- en productiefasen strikt voldoet aan de USDA-normen. Er is helemaal geen bestrijdingsmiddel, herbicide of kunstmest gebruikt om onze klanten de beste kwaliteit en voedingsingrediënten te leveren.
Lekker en gezond - Deze biologische Reishi Mushroom bubble tea smaakt net als een goede groene thee, met toegevoegde Reishi Mushroom-essence, helemaal geen paddenstoelen. Het heeft een uniek medium bodied aroma en een adstringerende smaak. Het is een perfecte manier om je ochtend op te peppen met een vleugje frisheid en smaak. Het is ook geweldig om te combineren met desserts zoals koekjes en cakes. Je kunt melk en suiker toevoegen, afhankelijk van je eigen voorkeur.
Gezondheidsvoordelen - instant bubble tea is een geweldige bron van antioxidanten zoals polyfenolen en catechinen, die celbeschadiging door vrije radicalen helpen voorkomen. Ook is wetenschappelijk bewezen dat de polysacchariden en triterpenoïden in Reishi Mushroom effectief zijn in het verbeteren van het immuunsysteem, het verbeteren van de slaapkwaliteit, het verhogen van de microcirculatie en het ondersteunen van de behandeling van kanker.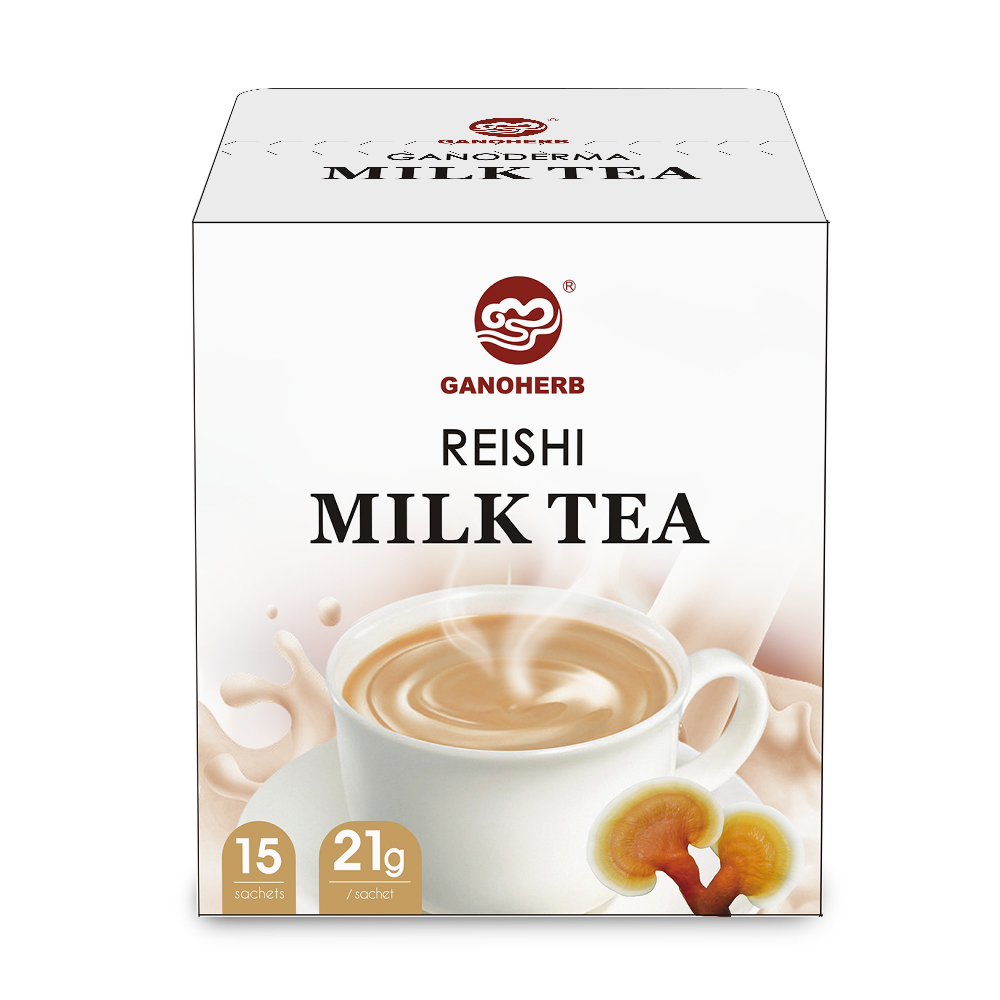 Product Categorie : Ganoderma drankproducten